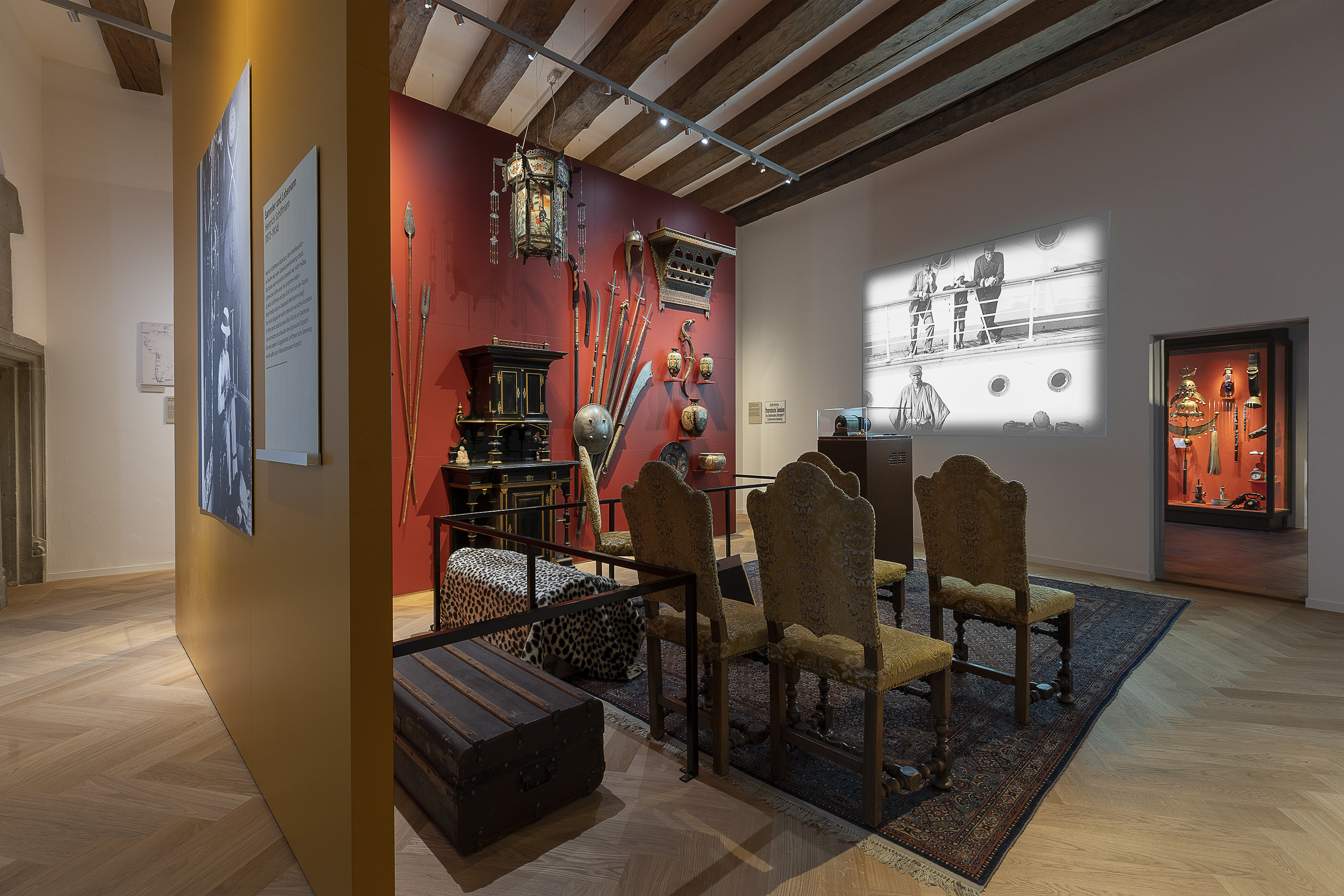 B5 Winter Wonderland – Vol. III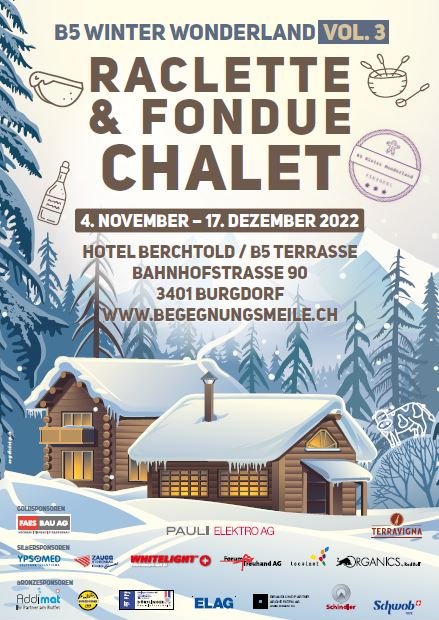 The Fondue & Raclette Chalet at B5!
Once again this year, the big «Hüttengaudi» will take place on the terrace of the B5!
From Friday 4 November to Saturday 17 December 2022 we will once again be saying: e chli stinke muesses!!!
Reservations by mail to info(at)hotel-berchtold.ch
or by phone 034 428 84 28
The whole B5 team is looking forward to your visit.
Opening hours:
Thursday to Saturday, from 17.00 to 23.30 hrs.
---
NATURE, CULTURE AND ART JUST AROUND THE CORNER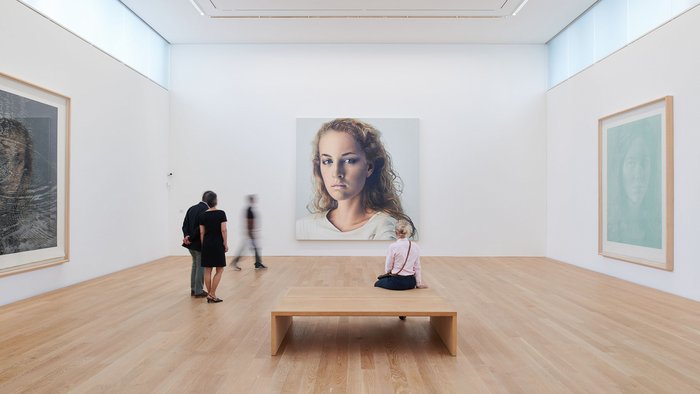 The Museum Franz Gertsch is dedicated to the work of the famous Swiss artist Franz Gertsch. In addition, there are temporary exhibitions of contemporary art.
continue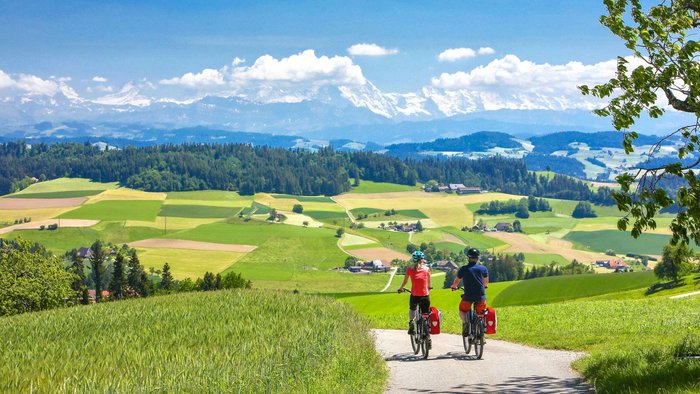 «Hügu Himu» is the Emmental e-bike paradise. On more than 450 kilometers you ride around and over the hills in Emmental with pleasure thanks to E-Power.
continue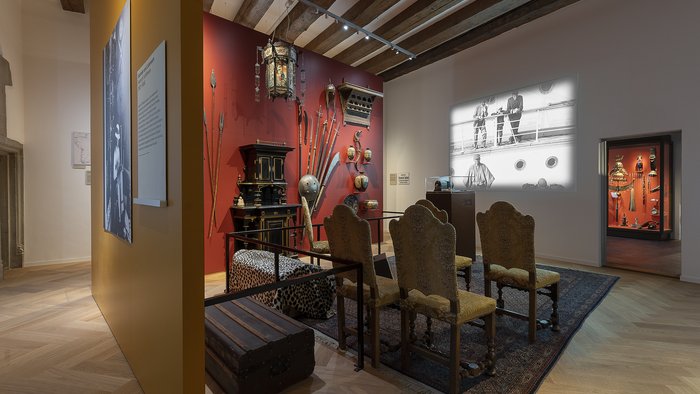 The 800-year-old Burgdorf Castle is the impressive landmark of the town and the region. The mighty Zähringer complex is an architectural monument of national importance and is used today as a museum, restaurant and youth hostel.
continue